2017 COMPOSITION CONTEST
Enter by Feb 15, 2017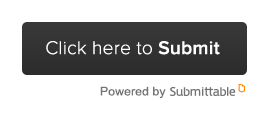 AWARD
US $1500 cash
Performance by Left Coast Chamber Ensemble during the 2017-2018 concert season
Recording of the live performance
GUIDELINES
Composers of all ages and nationalities may apply.
Select any combination of the following instrumentation for 1-7 players.
1 Voice (Soprano or Tenor)
1 Flute (doubling Alto Flute and/or Piccolo)
2 Oboes (one doubling English Horn)
1 Clarinet (doubling B flat, A, E flat, and/or Bass Cl.)
1 Piano
1 Percussion
2 Violins
2 Violas
2 Cellos
1 Double Bass
1 Guitar
Length: 5-20 minutes
Score: Each composer must submit a legible score of professional quality. No marks identifying the composer must appear anywhere on the score.
Format: Live recordings are preferred. MIDI realizations are acceptable.
Preparing your score: Label your score(s) with a pseudonym (don't use your real name on your score).
Number of entries: Composers may submit as many works as they like, each one accompanied by an entry fee and a separate application.
Payment: The entry fee is $16 for each composition.
You may not enter the contest if any of these conditions apply:
The submitted work must not have been professionally recorded for commercial CD release.
Musicians, board members, and composers already affiliated with the Left Coast Chamber Ensemble may not enter the competition; likewise, their spouses, domestic partners and relatives may not enter the competition.
DEADLINE: WEDNESDAY, FEBRUARY 15, 2017
For further information or questions, contact us by e-mail at Info@LeftCoastEnsemble.org
Winner will be announced in May 2017.
Good luck!
photo (cello): Jeanette Yu